Route Opening Mine Plough
Pearson Engineering's Route Opening Mine Plough provides full width minefield breaching capability for combat engineering vehicles.
The Pearson Engineering Route Opening Mine Plough, or 'Full Width Mine Plough' as it is commonly known, clears concealed or buried mines and improvised explosive devices found within the path of the vehicle.
Ground engaging tines which are positioned across a carefully designed 'V' shape, push through the earth and move mines to the side of the vehicle in spoil heaps. Fold out blade extensions to each side of the system ensure that mines are pushed well beyond the width of the cleared tracks.
By bringing mines to the surface and moving them wide and clear of the vehicle, a safe and mine free lane is made available.
Ploughing depth is controlled via plough skids which remain in contact with the ground at all times. The depth can be varied dependent on the specific threat environment.
Hydraulic lift cylinders provide a stow and deploy function to support vehicle mobility when the plough is not in use.
Key Features
Rapidly clears mines and IEDs from the full width of the host vehicle
Blast resistant and can remain fully operational after a mine detonation
Capable in a wide range of soil conditions
Low maintenance
Compatible with other accessories to mark cleared lanes or to interrupt alternatively fused mines
Palletised to support logistics
Battle proven with Armed Forces around the world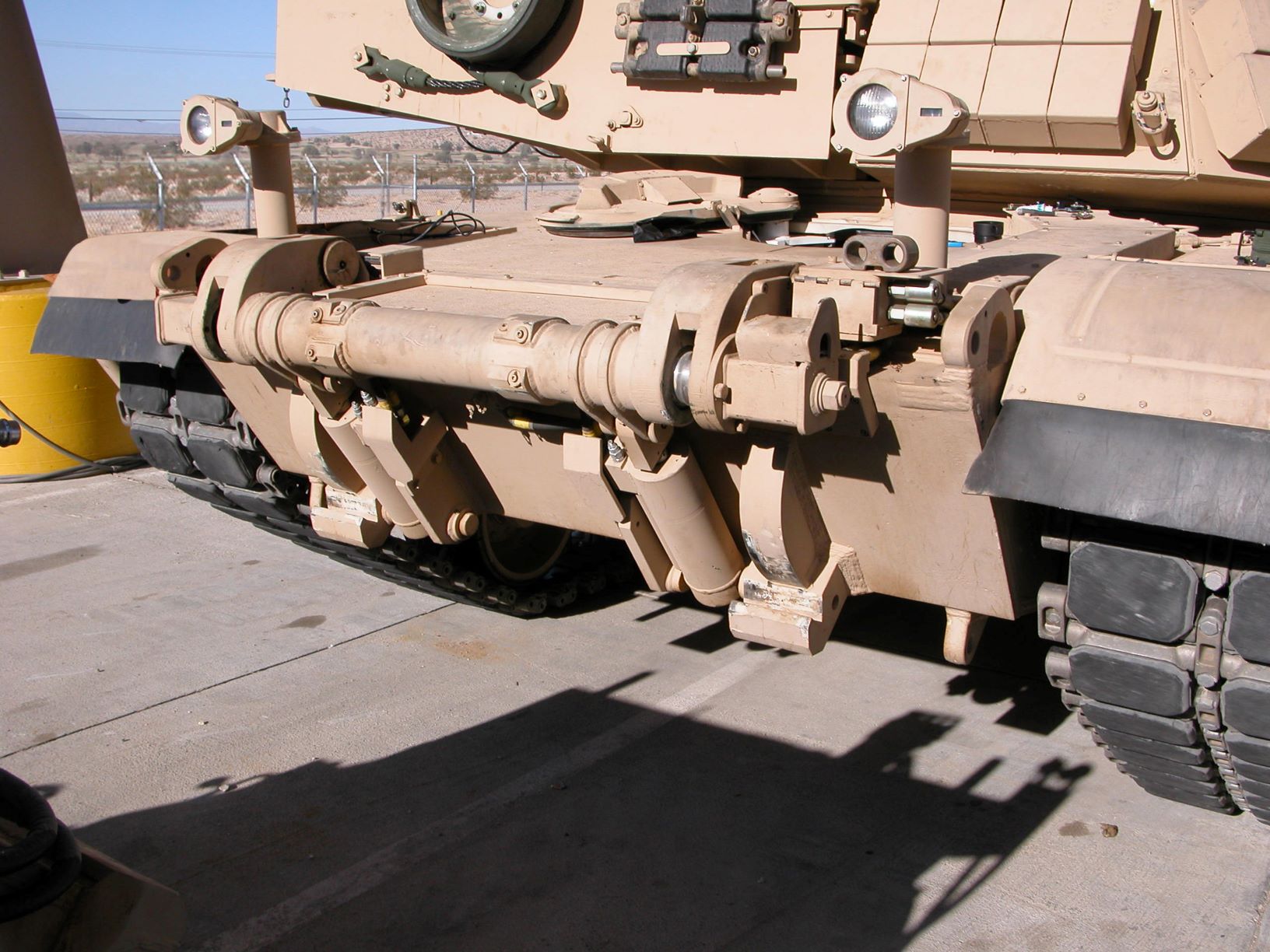 Integration
Integration with the vehicle is made via a Pearson Engineering SLICE or Pearson Engineering Quick Connect. We also offer 'direct fit' to vehicles where suitable.

The most suitable integration method depends on the mission requirements and vehicle capabilities. Our engineers will work closely with end-users and vehicle Original Equipment Manufacturers (OEMs) to define the most appropriate route. Decisions are often based on hydraulic and electrical availability as well as the required role of the vehicle.

Our interfaces enable vehicles to be configured to undertake wide ranging combat engineering, mobility and counter-mobility tasks. In this way, a single vehicle can be used to undertake breaching, earth moving and bridging activities to enhance operational flexibility.
Contact us to find out more
A member of our team will respond as soon as possible.