Excavator Manipulator Arm
Pearson Engineering's Excavator Manipulator Arm enables vehicles to dig, demolish, remove obstacles and fill trenches.
The Pearson Engineering Excavator Manipulator Arm provides powerful capability to undertake a broad range of earth moving tasks, in order to support mobility and counter-mobility tasks. The system is provided with a boom which can accept a range of ground engaging tools such as buckets and augers, and includes stabilising legs or a dozer blade, dependent on the vehicle's characteristics and operational requirements.
Power is provided for the Excavator Manipulator Arm from an integral engine and fuel system, or from a Pearson Engineering Quick Connect (a vehicle integration and interface system).
The equipment is designed to be lightweight yet robust and holds the centre of gravity close to the vehicle to support vehicle stability and mobility.
Our Excavator Manipulator Arm can be used in dig mode or lift mode. In dig mode, the system works at maximum speed to allow maximum productivity whilst lift mode limits the speed of work to support precision tasks. Control is provided by a touch screen and joysticks and the system can be operated from either under armour or remotely from alongside the vehicle.
Key Features
Highly configurable to provide digging and lifting capability
Compatible with a range of ground engaging tools
Rapid deployment from stowed position enhances mobility and efficiency
Integral power source requires minimal draw from the vehicle, ensuring that the vehicle's systems are not compromised
In-use with international Armed Forces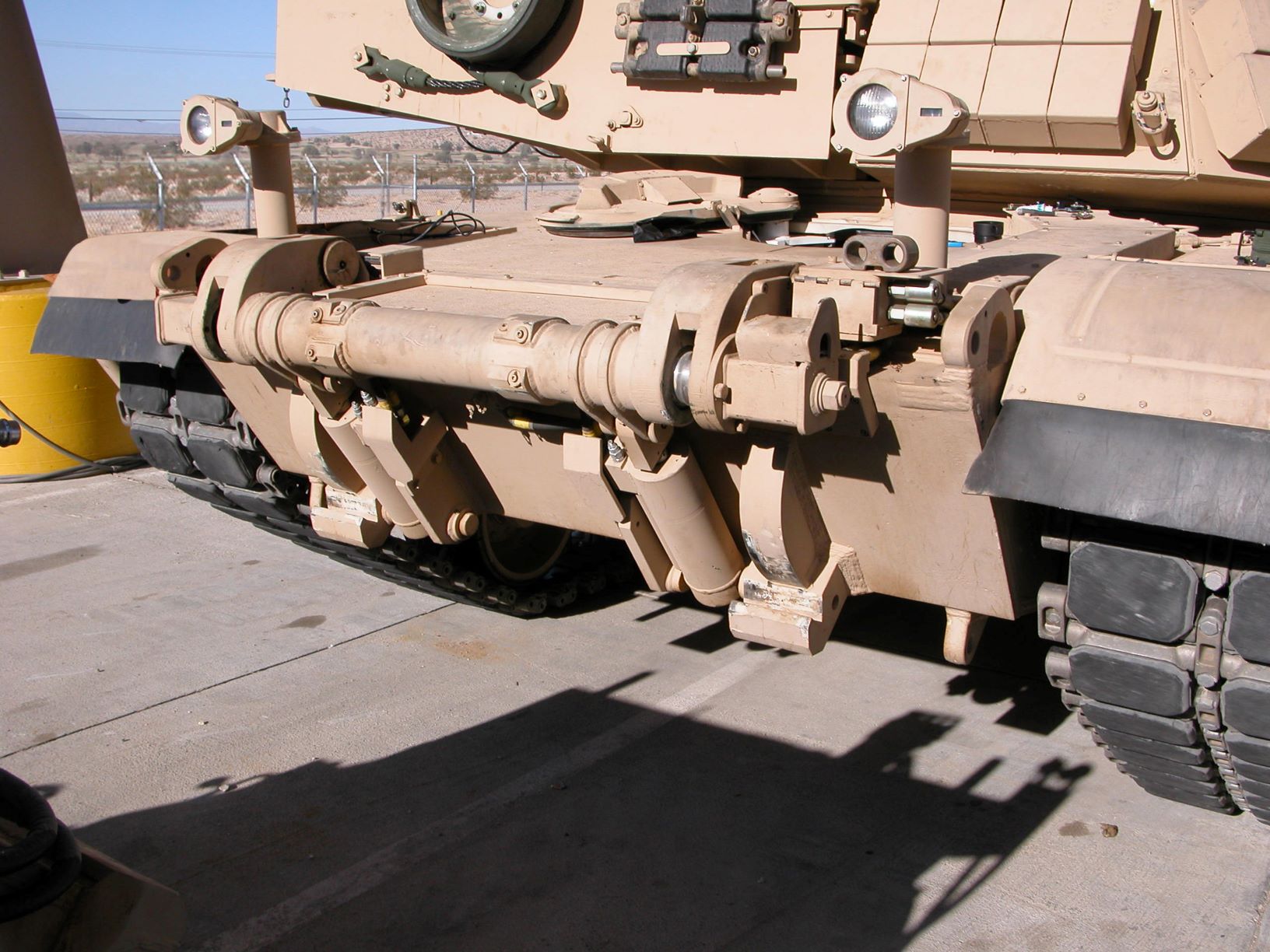 Integration
Integration with the vehicle is made via a Pearson Engineering SLICE or Pearson Engineering Quick Connect. We also offer 'direct fit' to vehicles where suitable.

The most suitable integration method depends on the mission requirements and vehicle capabilities. Our engineers will work closely with end-users and vehicle Original Equipment Manufacturers (OEMs) to define the most appropriate route. Decisions are often based on hydraulic and electrical availability as well as the required role of the vehicle.

Our interfaces enable vehicles to be configured to undertake wide ranging combat engineering, mobility and counter-mobility tasks. In this way, a single vehicle can be used to undertake breaching, earth moving and bridging activities to enhance operational flexibility.
Contact us to find out more
A member of our team will respond as soon as possible.